Our holiday apartment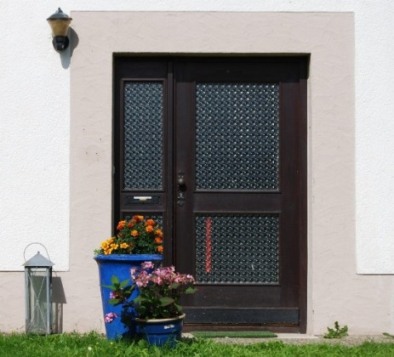 A beautiful two room holiday apartment is available in our country house. The house is beautifully situated right on the field and forest.
The apartment has a separate entrance and is lovingly furnished in country style. The complete size ist forty-five square meter and includes Living room, bedroom, kitchen, floor and bathroom.
Parking is located directly outside the front door. The garden is perfect for rest and relaxation.
Your bike find a safe place in the garage. Guests with a dog, please inquire us.
The apartment is ideal for two people, even for guests with a handicap. For your safety, solid and safe handrails are in the bathroom. The apartment is at ground level.
For young parents, we provide a cot in the bedroom an a high chair at the dinner table.

Whether you decide for a spontaneous getaway, or you wish to explore longer in the Taunus and the Rhine-Main area of the near from Frankfurt, if you are looking for rest and relaxation after your daily trips, here you'll feel right at home.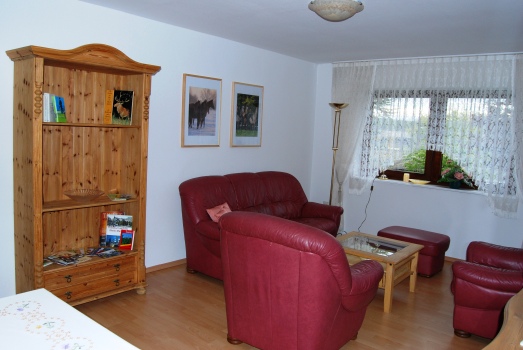 living room...
In the living room you will find information and reading material about places to visit from the local and surrounding area. Interesting books, games, TV and DVD-player provide for relaxation after your activities.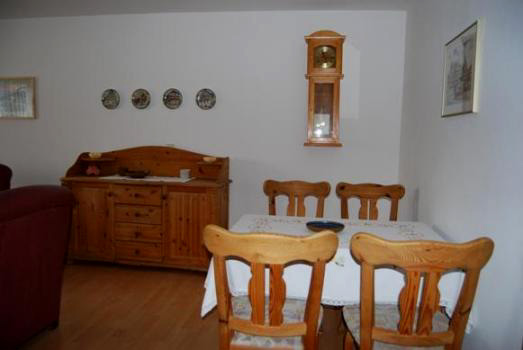 ...and dining area,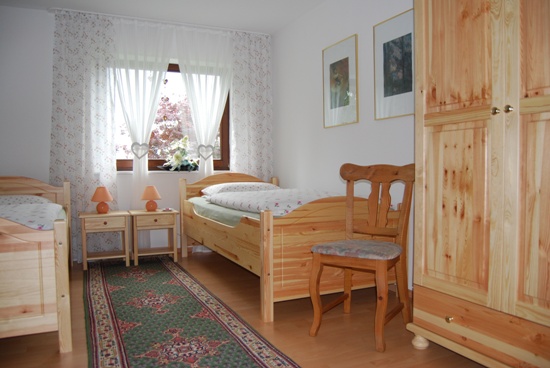 bedroom,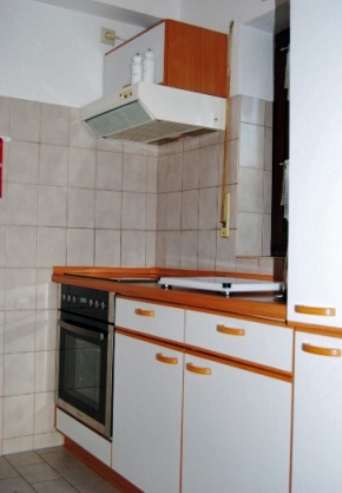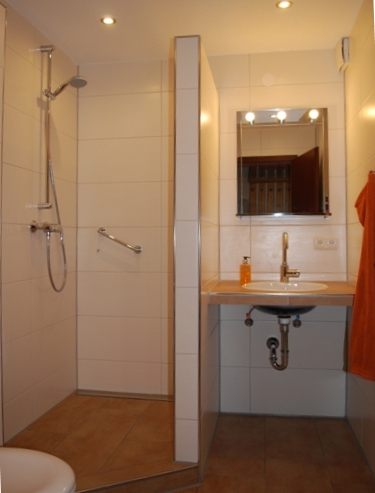 kitchen...
...bathroom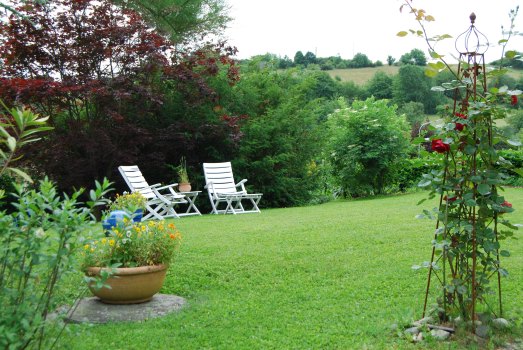 and the garden
Our apartment is no smoking area and it should stay that way. We ask our guests to respect this and thank you for your understanding.
Last Update: 12. August 2018