Cleeberg, village in Taunus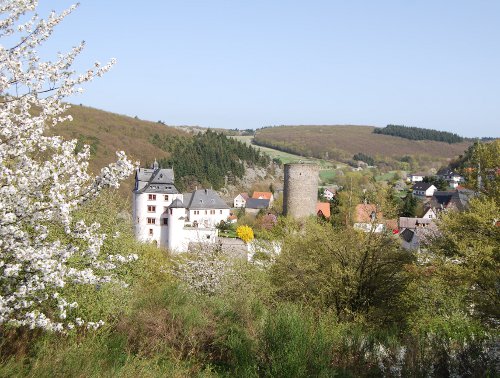 The village Cleeberg is located on the eastern edge of the Nature Park Hochtaunus and is surrounded by woods and fields. The houses are nestled picturesquely up from a valley called Kleebachtal to the hillside.
In the past is told, Cleeberg was called the artist village of the Taunus because of the ensemble of the castle and the old timbered houses.
Cleeberg offers a lot of nature and promises quiet and relaxation. Nevertheless, there are only a few minutes drive to all central motorways in all directions. Frankfurt is 45 minutes away by car.
A beautiful golf course and two horse farms are in the immediate edge of the village.
Here is the right place, for people who loves extensive hikes off the main paths and extensive walks in quiete solitary nature. It is also the place for mountainbiker, to surf in wonderfull narrow trails. But also the european long-distance hiking trail E3 leads past in near of Cleeberg. The lovely trail "Elisabethen Weg" leads from Frankfurt to Marburg directly through Cleeberg.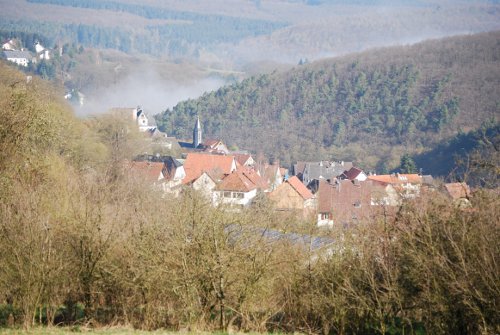 The "Cleeberger" estimate the recreational value of this fantastic location and of this treasure are they aware.
Even if the people of the valley sometimes blaspheme about us here on the "mountain", on weekend they are always here, to take sunlight and relaxation.
The "Cleeberger" are open and open-minded people. 2011 Cleeberg won the first prize of a television station in Hessen, called HR 3. In this competition is looking for the best village in Hessen.
Last Update: 12. August 2018